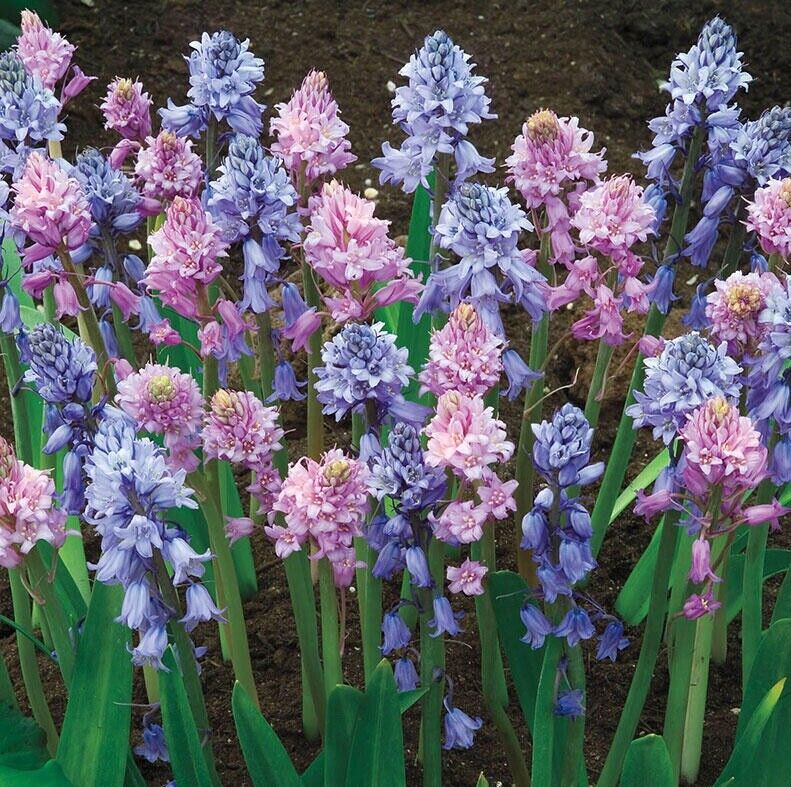 SPANISH BLUEBELL MIXTURE~FLOWER BULBS HARDY PERENNIAL SPRING SUN TO PART SHADE!!
A gorgeous mix of dainty blue, white and pink flowers. They thrive equally well in sun as in shade and will reward you with a year-on-year display of attractive blooms without requiring any special care. 
Great flowers for pollinators!
Height: 
16 Inches
Exposure: 
Sun to Shade
Blooms In: 
May-Jun
Spacing: 
4"
Hardy Zones: 4-8
Excellent for Naturalizing, Comes Back For Years
Many Blossoms Per Stem
Loved By Bees & Butterflies