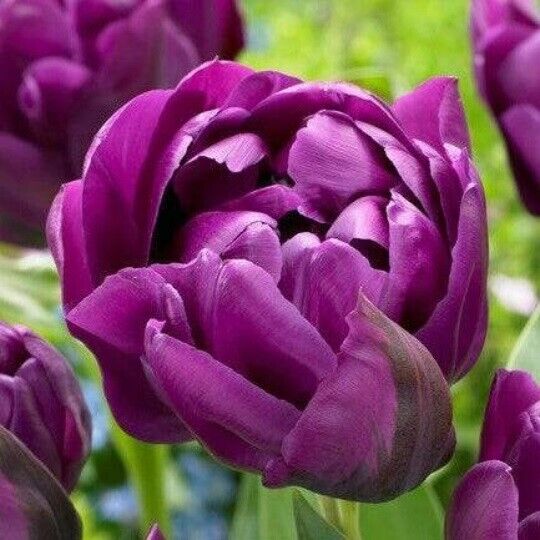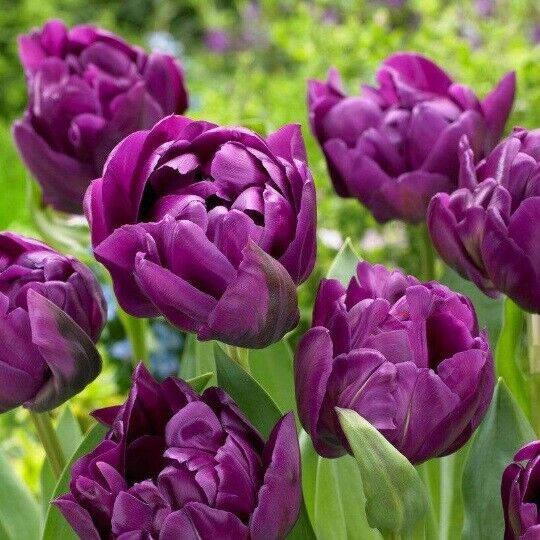 NEGRITA~DOUBLE PEONY TULIP~PERENNIAL FLOWER BULBS PLANT NOW FOR SPRING BLOOMS!!!
Tulip - Double Negrita - Flower Bulbs


One of the darkest Tulips available, Double Negrita is a dramatic addition with layer upon layer of rich dark purple petals. Blooming from mid to late spring, the flowers reach up to 18" tall, flaunting deep green, almost black accents on the outer petals.


Double Negrita reliably performs in garden beds and borders, They're hardy in a wide range of climates down to zone 3 and remarkably easy to grow when given plenty of sunlight. 


Plant Spacing
4-6"


Planting Depth
6-8"


Mature Height
16 to 18"


Flower Color
Dark purple


Bloom Time
Late Spring