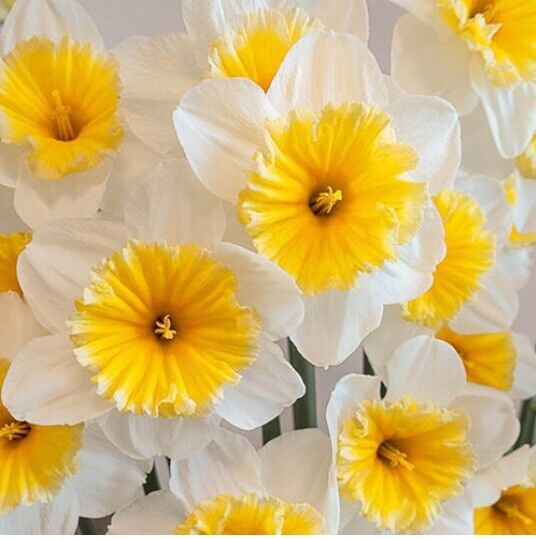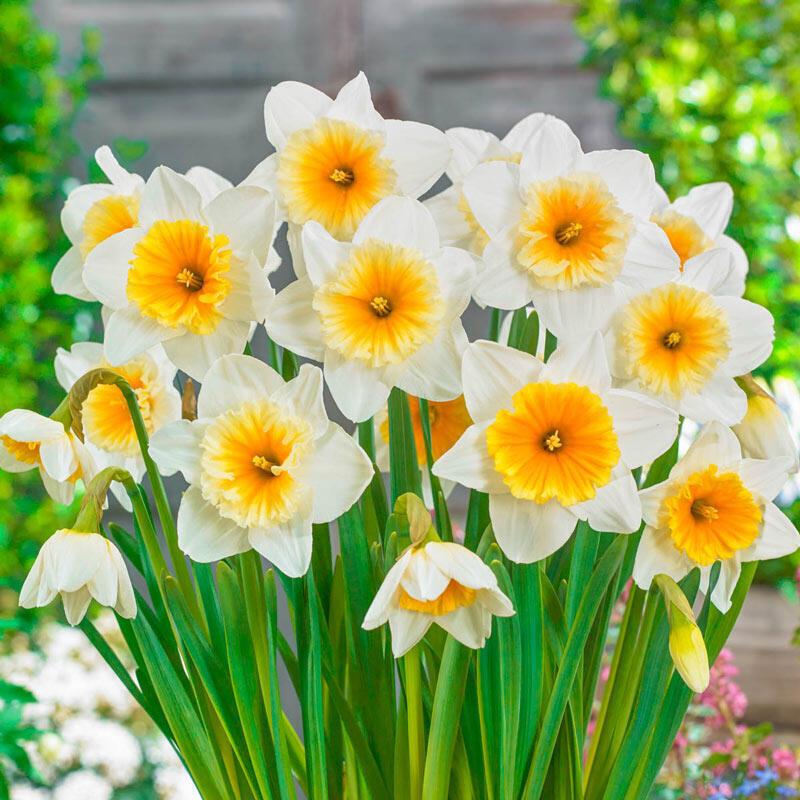 NARCISSUS 'SLIM WHITMAN' HARDY FLOWER BULBS LARGE FRAGRANT DAFFODILS PLANT NOW!
Slim Whitman Daffodil - Flower Bulbs
Brilliant orange cups rimmed in butter yellow and surrounded by a snow-white perianth.
Large Flowering Cups
This sport of Ice Follies has many of its same characteristics, including its excellent naturalizing ability. In addition to its outstanding performance, its large-cupped, 4" flowers are simply gorgeous.
Exposure: Sun to Part Shade
Spacing: 5-6"
Perfect for fall planting !