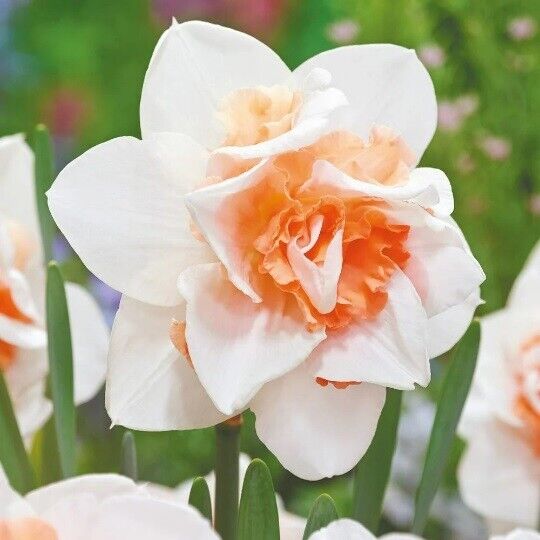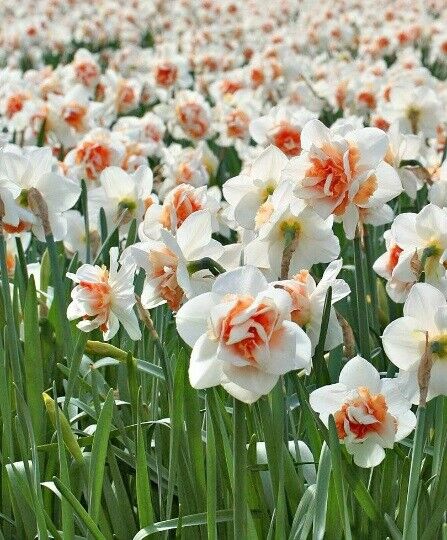 NARCISSUS 'REPLETE' HARDY FLOWER BULBS FARGRANT DOUBLE DAFFODILS SPRING GARDEN!!
Daffodil - Replete
The 'Replete' is a double daffodil which means that there are petals upon petals. This lovely daffodil looks like a white gardenia at first but deep in the center is a combination of reds and oranges. The bloom is almost 4" across and the deep colors give the blooms depth and uniqueness within the daffodil world. 
Very easy to grow.
Narcissus flowers are excellent for cutting for a lovely springtime arrangement indoors, or you can also plant in patio pots and containers too. 
LIGHT 
Full Sun, Partial Shade
SIZE 
14-16 cm
ZONE 
3-8
BLOOM TIME 
Mid spring
HEIGHT 
18 - 20 inches
SOIL REQUIREMENT 
Well drained
DEER RESISTANT