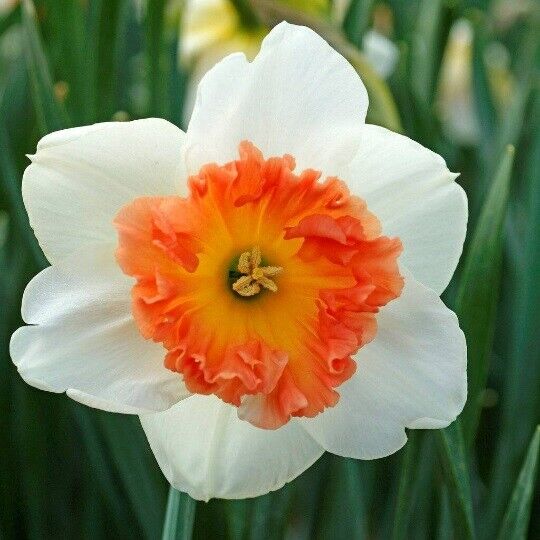 NARCISSUS 'PRECOCIOUS' DAFFODIL FLOWER BULBS POWERFULLY FRAGRANT SPRING BLOOMS!!
Daffodil - Precocious
Precocious is a large-cupped Daffodils with white petals and a wide, frilled, peachy pink cup. 
Very easy to grow.
Narcissus flowers are excellent for cutting for a lovely springtime arrangement indoors, or you can also plant in patio pots and containers too. 
LIGHT 
Full Sun, Partial Shade
BULB SIZE 
14-16 cm
ZONE 
3-8
BLOOM TIME 
Mid spring
HEIGHT 
18 - 20 inches
SOIL REQUIREMENT 
Well drained
Naturalize Well 
DEER RESISTANT