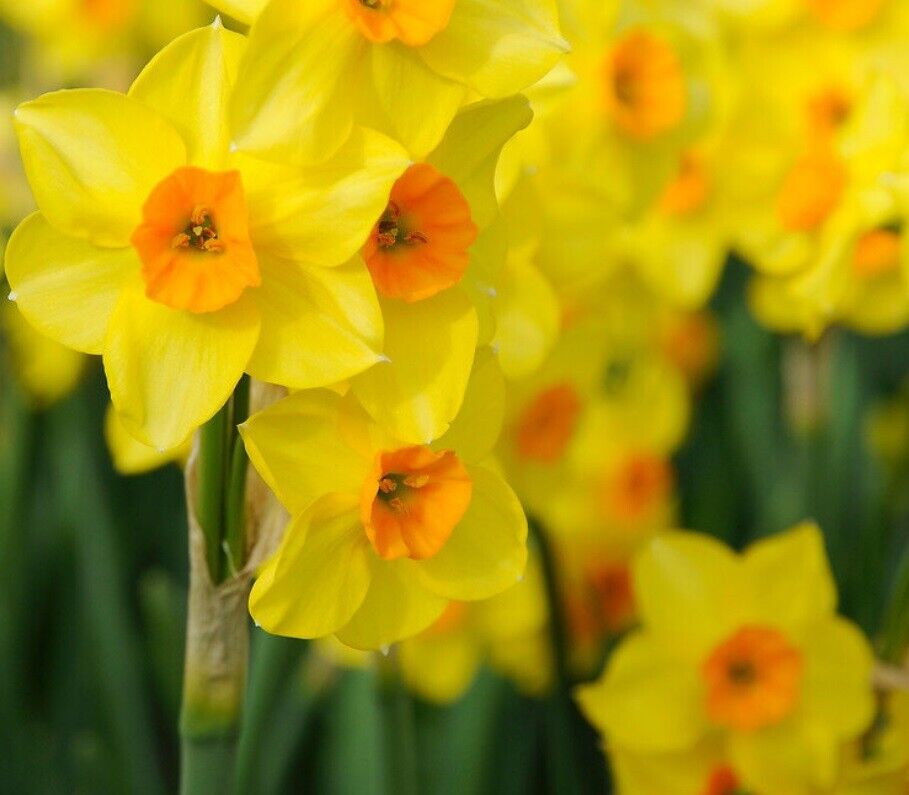 NARCISSUS 'MARTINETTE' MULTI-FLOWERING DAFFODIL FLOWER BULBS~FRAGRANT~PLANT NOW!
Daffodil - Martinette 
Fragrant, multi-flowering daffodils make wonderful bouquets for indoor enjoyment.
Add the vibrant yellow, small-cupped blooms of Martinette to the landscape and it will come alive with colour and beauty each April without fail. 
Height 
12- 16" stems that don't drag or droop in the garden.
Sweetly fragrant
Naturalizes well
Butterflies and pollinators love these
LIGHT 
Full Sun, Partial Shade
SIZE 
14-16 cm
ZONE 
3-8
BLOOM TIME 
Mid spring
SOIL REQUIREMENT 
Well drained
DEER RESISTANT
Spacing: 5-6"
Perfect for fall planting !