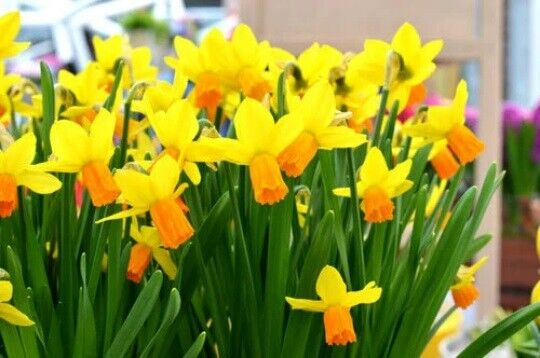 NARCISSUS 'JETFIRE' DAFFODIL FLOWER BULBS FRAGRANT MINIATURE UNIQUE SPRING BLOOM
Daffodil - Jetfire Minature Yellow
A brilliant combination of golden yellow and mandarin orange, the Jetfire Daffodil will light up every corner of your rock garden! 
The reflexed yellow petals give the blooms a look of motion, almost as though it's "jetting" through the landscape. 
Extremely petite and delicate
Very easy to grow 
Narcissus flowers are excellent for cutting for a lovely springtime arrangement indoors, or you can also plant in patio pots and containers too. 
LIGHT 
Full Sun, Partial Shade
SIZE 
14-16 cm
ZONE 
3-8
BLOOM TIME 
Mid spring
HEIGHT 
14"
SOIL REQUIREMENT 
Well drained
Naturalize Well 
DEER RESISTANT