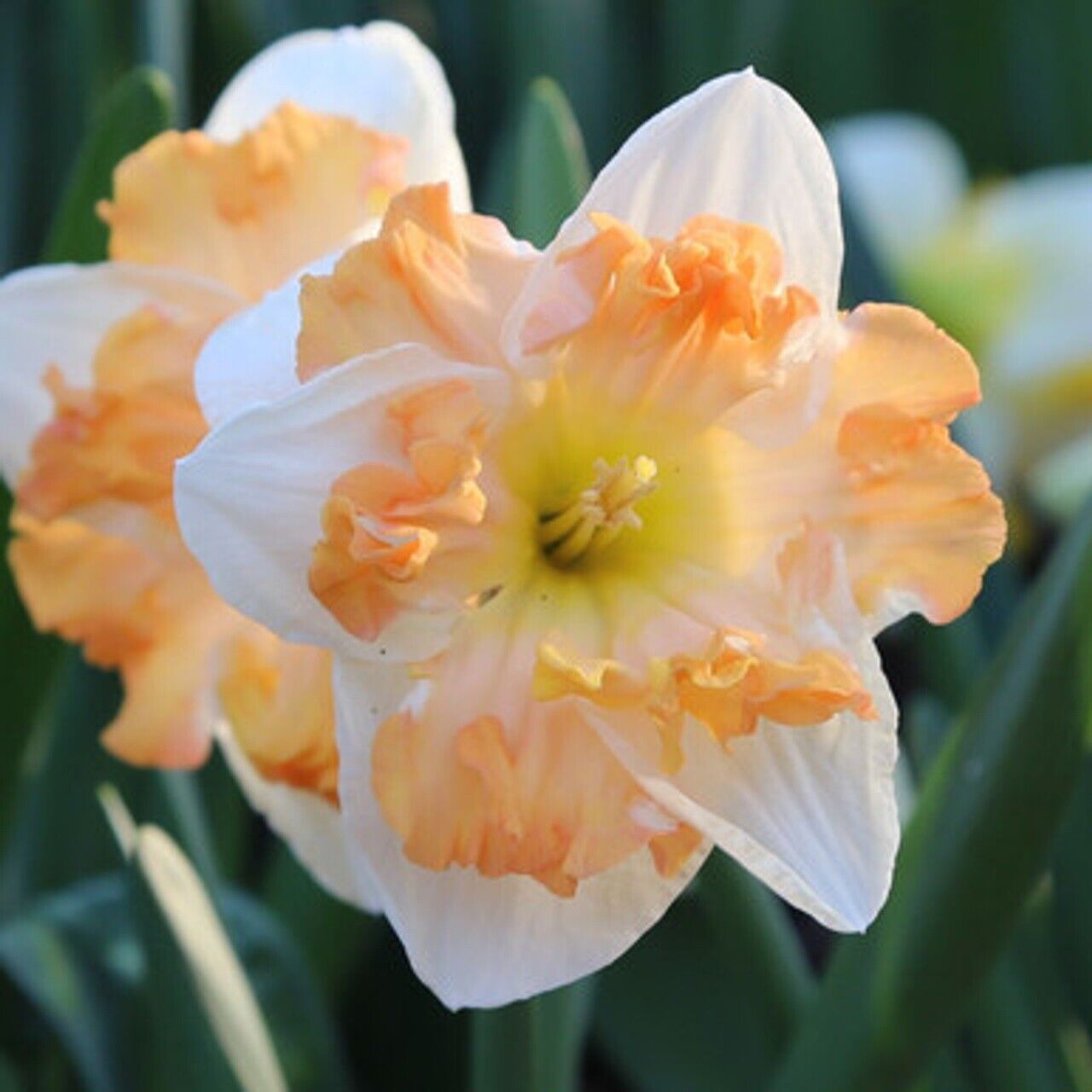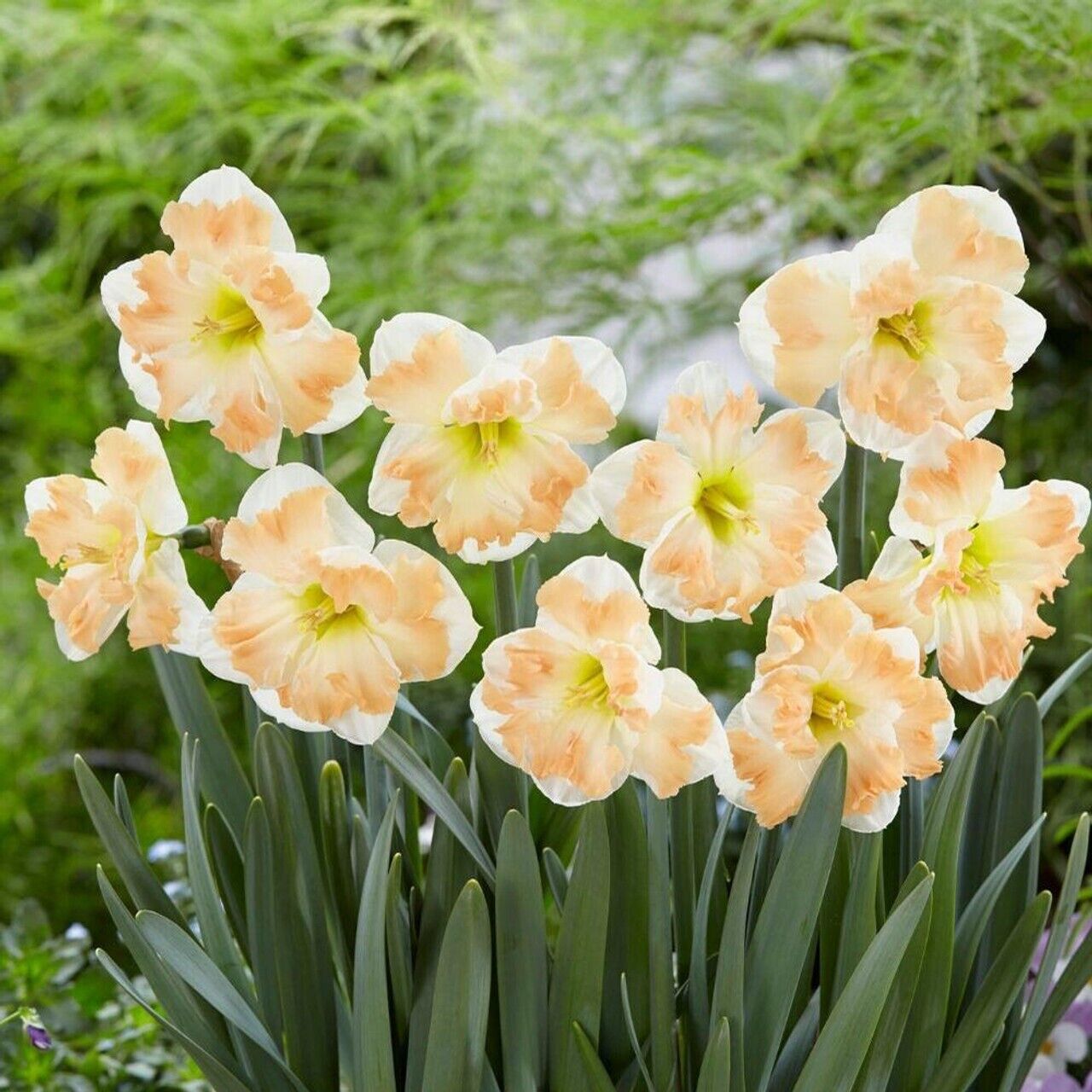 NARCISSUS 'CUM LAUDE' HARDY FLOWER BULBS FRAGRANT DAFFODILS PLANT NOW FOR SPRING
Daffodil - Cum Laude
Daffodil with large, ruffled petals. 
It produces split cup blooms in colour blends of apricot, white and yellow. 
Good flower for cutting. 
Very easy to grow, they are an excellent choice if you wish to naturalize a few in grass or under trees. 
Narcissus flowers are excellent for cutting for a lovely springtime arrangement indoors, or you can also plant in patio pots and containers too. 
LIGHT 
Full Sun, Partial Shade
SIZE 
14-16 cm
ZONE 
3-8
BLOOM TIME 
Mid spring
HEIGHT 
18 - 20 inches
SOIL REQUIREMENT 
Well drained
DEER RESISTANT