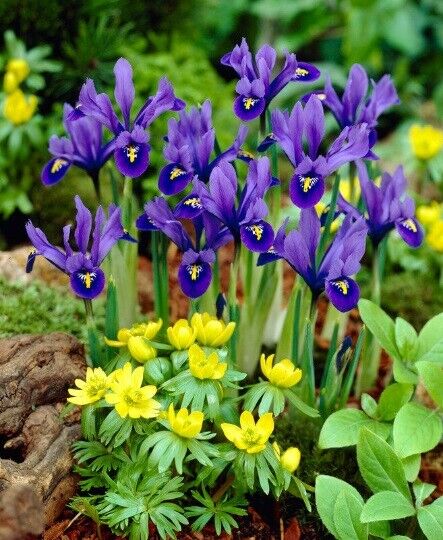 MINIATURE BLUE IRIS FLOWER BULBS PLANT NOW FOR LATE WINTER/EARLY SPRING FLOWERS!
Minature Iris - Wild Blue
Rich blue petals are adorned with yellow and white markings. This dwarf iris will grace your early spring garden to add a touch of blue. Great for naturalizing. Symbolizes: eloquence, deep sentiment, faith hope & wisdom.
Full to partial sunlight. 
Plant 4" deep and 4" apart.
Hardy Zones: 
3-8.
Mature Height
4"
Bloom Time
Early spring 
Light Requirements
Full Sun, Partial Shade
Naturalizes Well