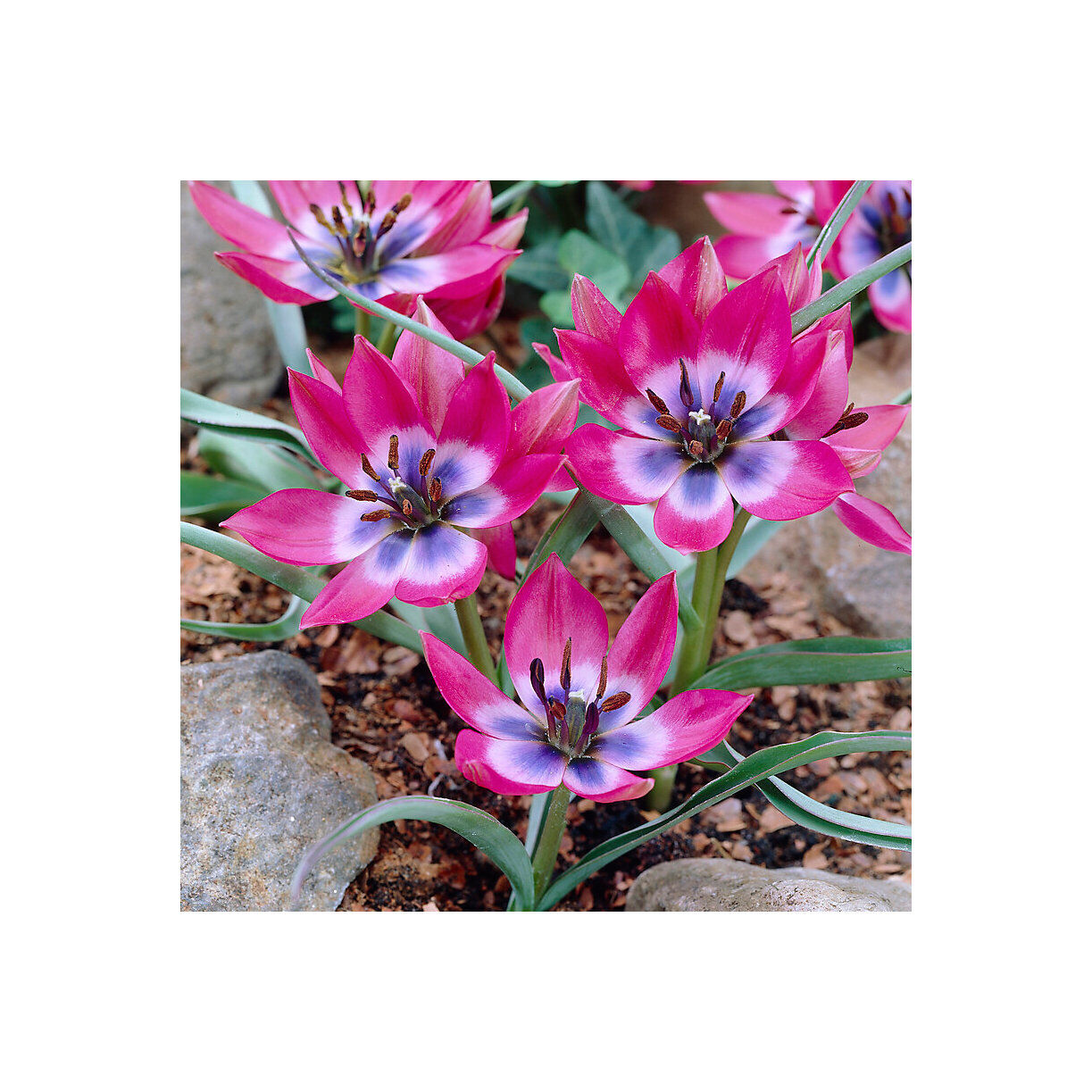 LITTLE BEAUTY~TULIP BULBS~TRUE HARDY PERENNIAL PLANT NOW FOR SPRING FLOWER *EASY
Tulips - Little Beauty


Blooms
Late Spring
A mid-spring bloomer, the little beauty is aptly named. Small in stature but big on color, it's a petite flower that maxes out at between four and six inches in height with a bright pink pop. Perfect for little gardens or anyone who wants to maximize smaller spaces, We like them for borders especially. With vibrant pink blooms that boast white throats and blue hearts, an unusual coloration for tulips. Easy growers that naturalize readily and return each spring with even more blooms.


Height: 
6 to 8"


Zone
3-8 


Light Requirements
Full Sun, Partial Shade


Plant the bulbs at least 4" deep so they stay insulated through the winter but remain cool as temperatures begin to rise in spring


In the fall, plant Tulip bulbs in a sunny site with very well-drained soil.