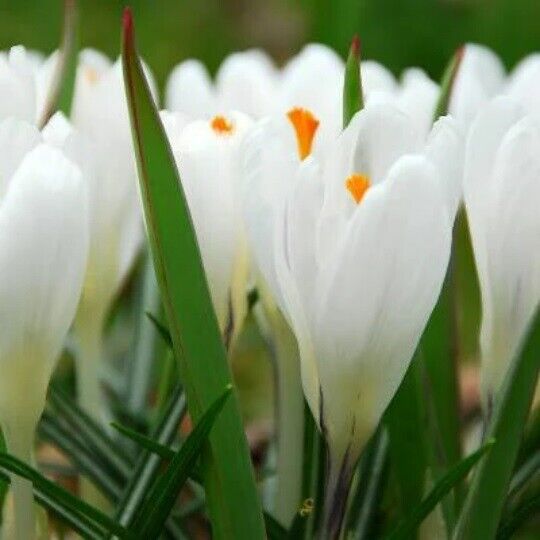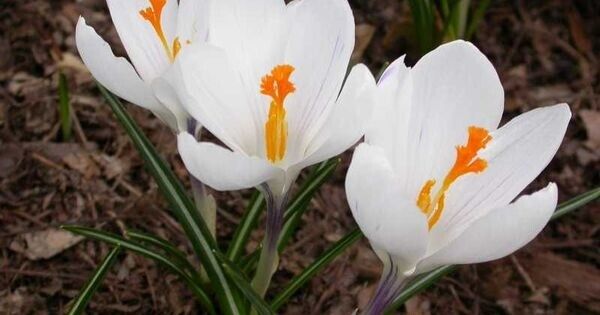 GIANT WHITE~CROCUS~PERENNIAL FLOWER BULBS PLANT NOW FOR EARLY SPRING FLOWERS!!!
Peter Pan Crocus


Blooms
six-petaled, white flowers with showy yellow throats, orange anthers and grass-like foliage with narrow, median silver-white stripes. 


5" tall flowers open and close on sunny days. 


Full to partial sunlight.


Plant 5" deep and 4" apart. 


Hardy Zones: 4-8.


Bloom Time
Early spring 


Light Requirements
Full Sun, Half Sun / Half Shade 


Naturalizes Well