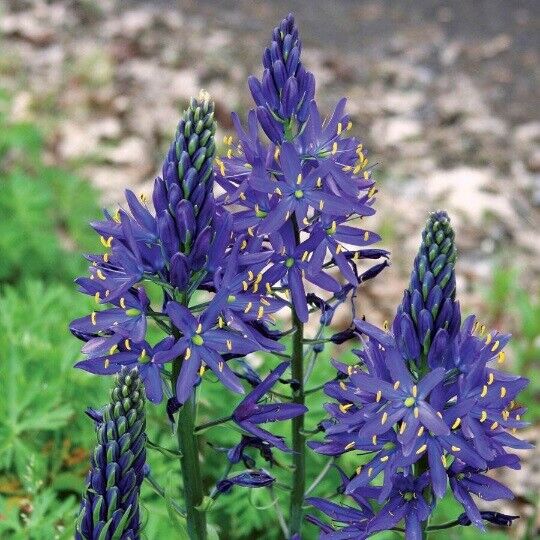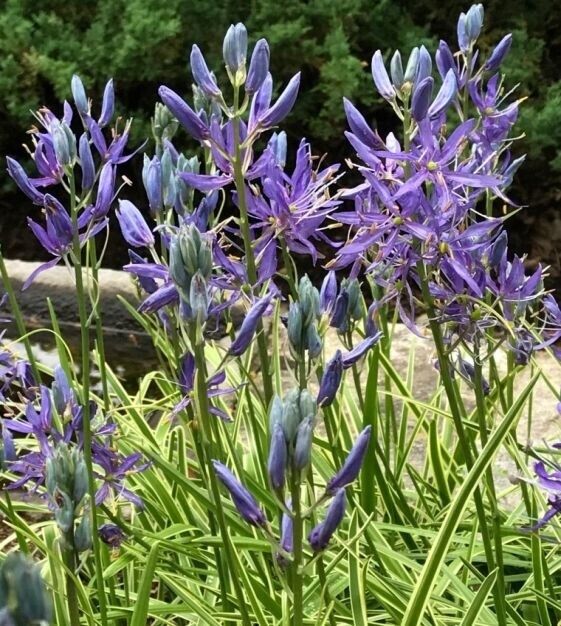 CAMASSIA 'QUAMASH' INDIAN HYACINTH FLOWER BULBS PLANT NOW FOR SPRING FLOWERS!!!
Camassia Quamash - esculenta
Emerges in late spring to early summer, quickly and efficiently filling in the bare spaces left behind by the spring blooms that have already faded for the season. A favorite of butterflies and other beneficial pollinators, this camas is an excellent choice for any landscape. It is also a fantastic naturalizer that returns yearly with increased blooms and vigor.
Mature Height
15 - 18 inches 
Bloom Time
Late spring to early summer (May-June) 
Light Requirements
Full Sun, Half Sun / Half Shade 
Deer Resistant
Excellent Cut Flower
Attracts Pollinators
Naturalizes Well