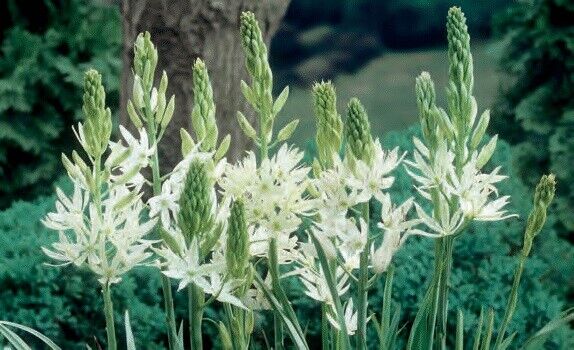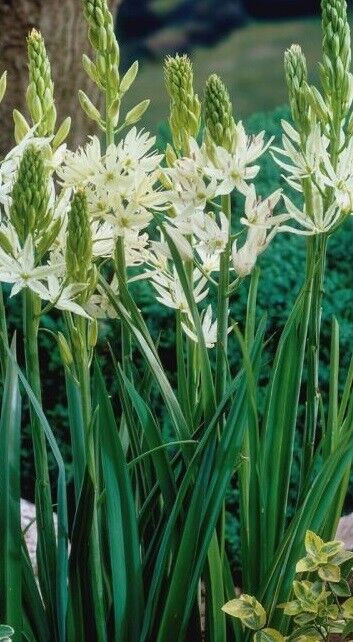 CAMASSIA LEICHTLINII 'ALBA' UNIQUE FLOWER BULBS PLANT NOW FOR SPRING FLOWERS!!!
Leichtlinii Alba 
Forms ever substantive clusters of linear strappy foliage around upright racemes studded with dozens of six-petaled, 2", star-shaped creamy-white flowers with mauve anthers and whisper-green centers. 
The flowers open sequentially from the bottom to the top
Mature Height
24 to 30"
Bloom Time
Late spring to early summer (May-June) 
Light Requirements
Full Sun, Half Sun / Half Shade 
Deer Resistant
Excellent Cut Flower
Attracts Pollinators
Naturalizes Well