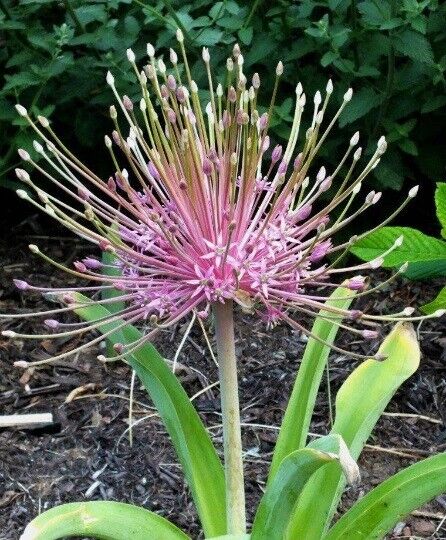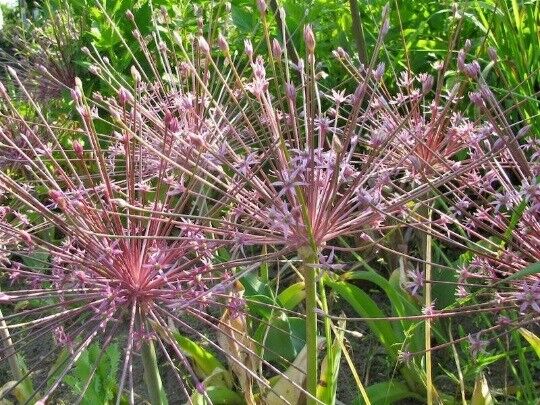 ALLIUM~SCHUBERTII~TUMBLEWEED ONION HARDY PERENNIAL FLOWER BULBS LATE SPRING BLMS
Allium Schubertii 
Blooms;
May/June blooms
Huge, airy, 12"-16wide umbels of up to 100 mallow-purple florets extended on outright creamy-mauve stems atop a straight, thick and sturdy stalk. When the bud first emerges from its papery sheath. 
It looks like a spidery firework once it is bloomed and even after. 
Rabbit, rodent and deer resistant
Bees, butterflies and pollinators love it.
Zones
3 - 9
Advantages
attract-butterflies
Easy To Grow
deer-resistant
rabbit-resistant
Light Requirements
full-sun
Morning Sun & Afternoon Shade
Water Tolerance
Low-Water
Mature Height/Spread
24" x 18"
Bulb Spacing
3 bulbs per sq. ft.
Bloom Time
Late spring to early summer