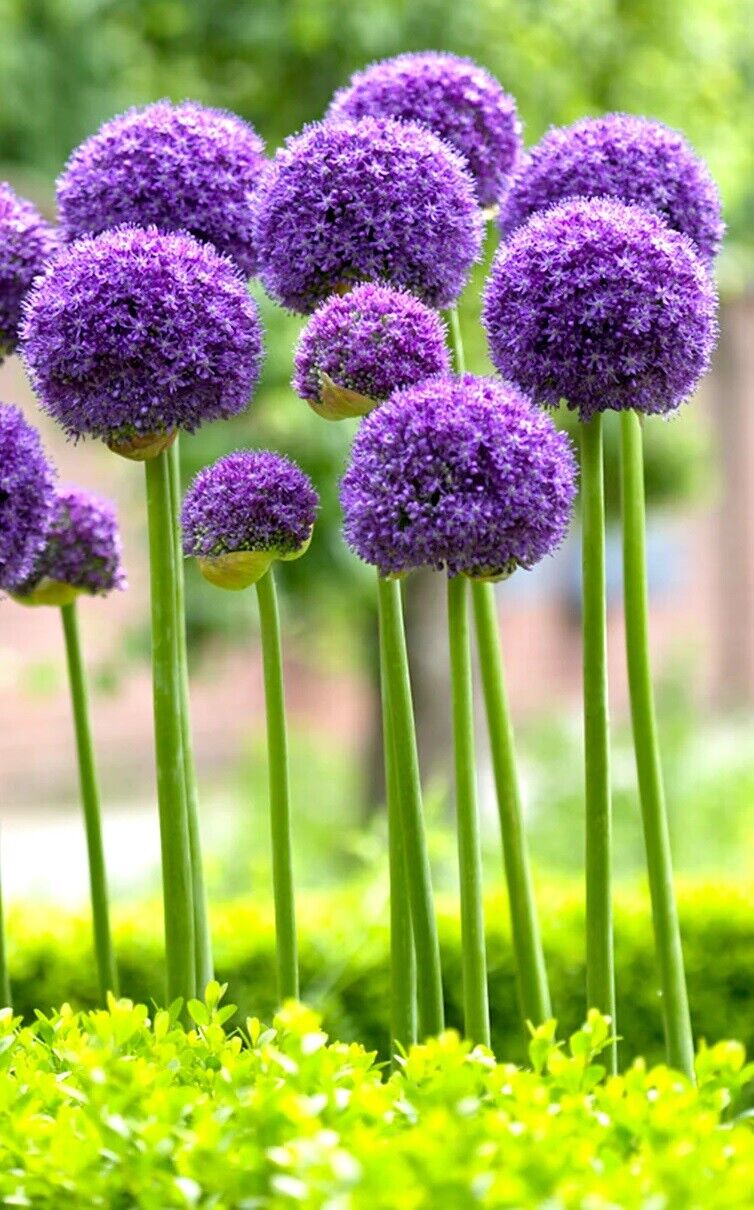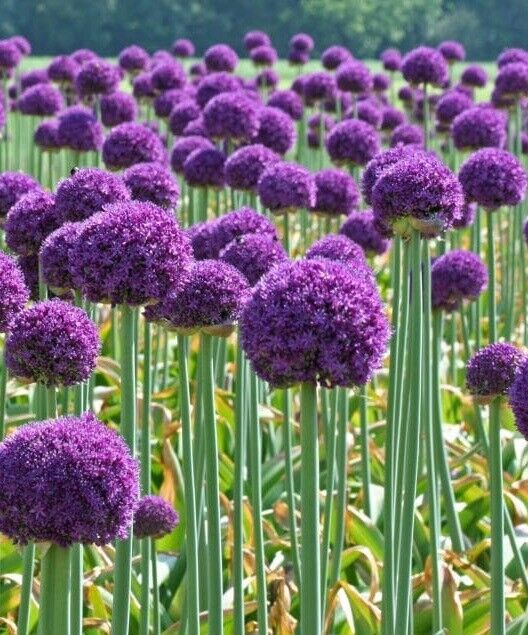 ALLIUM~AMBASSADOR~JUMBO SIZE FLOWER BULBS GIANT ORNAMENTAL ONION HARDY PERENNIAL
Ambassador Allium
6" spheres of rich purple florets
Perfect for pollinators; attracts bees and butterflies
Numerous Small Star-Shaped Blooms that Form Globe-Shaped Clusters
Each globe is comprised of hundreds of tightly compacted, star-shaped florets that mature into garden sentries of dried seed pod orbs that are beautiful. 
It is rabbit-, rodent- and deer-resistant, and adored by bees, butterflies and helpful pollinators.
Bulb size: 18/+ cm 
Zones
3 - 9
Advantages
attract-butterflies
Easy To Grow
deer-resistant
rabbit-resistant
Light Requirements
full-sun
Morning Sun & Afternoon Shade
Water Tolerance
Low-Water
Mature Spread
40 to 48" tall
Bulb Spacing
3 bulbs per sq. ft.
Bloom Time
Late spring to early summer